Post by Jason on Jan 22, 2009 19:00:40 GMT -4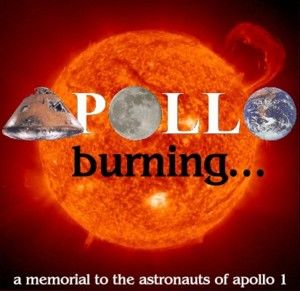 Assuming you are correct, who made him that way? If the creation cannot change, is it not the fault of the creator, who desinged him so he cannot change? Are not the faults of the creation then the responsibility of the creator?
As for "tried their hardest," unregenerate men don't try at all (to believe the gospel), for if they did, that would mean God had elected them.
Circular.
The unregenerate try their hardest to do everything or anything to come in by a different door so as to bypass the gospel. Your belief of trying to merit Christ's sacrifice with your works is an example of of that. All of the New Testament condemns the notion that man can pay even in part for Christ's sacrifice.
Except the portions I quoted earlier, which make it clear that good works are important, and that even faith, without works, is dead.
In any case, if you are correct that I am attempting to bypass the gospel, by your own doctrines it's not from any choice I made to do so - it is God who has made the decision that I will be condemned by choosing not to give me saving faith.
It's our sin that separates us from God. All sin. Even one sin merits damnation--
We agree in this.
--therefore your works are useless in meriting salvation since even one sin condemns you to hell so that you have nothing of yourself to offer.
We agree in this as well.
The only difference is that you say that it is entirely up to an arbitrary decision of God as to who He saves, whereas I feel that God chooses to save those who strive their hardest to obey his commandments, and rejects those who will not.
The only payment for sin is the sacrifice of someone else (Christ), the only man who ever lived a perfect life. You are trying to back up your erroneous belief with non-scripture...another sign that you are trying to come in a different door than the door God told us to use.
How does one identify what is scripture and what isn't?
I don't say He was surprised. He knew it would happen before He created the world and pre-ordained provision for it. It doesn't follow that their disobedience was a good thing, even though God could bring a greater thing to pass on account of it.
I didn't claim it was a good thing. I said it was a necessary part of the plan.
Every death and every drop of suffering this world has seen is on account of their disobedience.
Could Adam and Eve have chosen not to partake of the fruit?
By your doctrines, didn't God predestine them to do so?
Why was Abel's sacrifice acceptable to God and not Cain's?
God makes it clear to Cain that it was Cain's choice - "If thou
doest
well, shalt thou not be accepted? and if thou doest not well, sin lieth at the door."
Cain's offering was not accepted because he did it grudgingly and with the wrong intent, not because God was being arbitrary.
I'm well aware you didn't say that - I did.
I say that faith and repentance follow regeneration and all is a gift of God.
And I disagree. Faith and repentence preceed the miracle of forgiveness.
Though some are given the gift of faith from God outright, it can be sought out by those desirous to have faith. "Ask and it shall be given you; seek and ye shall find; knock, and it shall be opened unto you."
As for ordinances (sacraments?), if you're talking about baptism, that's a public testimony of an inner conversion and also comes after regeneration.
"Except a man be born of
water
and
the Spirit, he cannot enter into the kingdom of God." John 3:5 Without the water of baptism working with the Spirit it doesn't happen.
"He that believeth
and is baptized
shall be saved; but he that believeth not shall be damned." Mark 16:16
"...baptism doth also now save us." 1 Peter 3
Nothing you can do of your own effort can make you capable of receiving forgiveness of sins.
Quite true, but God will not grant his grace to someone who is making no effort.
I think we're at an impasse. You insist on getting your works involved in the matter of salvation. You have been clearly shown that scripture teaches no such thing and vehemently denies that works play any part in salvation.
I disagree that scripture teaches this exclusively and have provided many scriptures that do not teach this.
Salvation by faith alone is the major doctrine of Christianity. This is why the gospel is called good news. The Latter Day Saints believe something else and use other writings to support their belief. Have we sufficiently demonstrated that Christianity and Mormonism do not teach the same thing in connection with just this one doctrine--salvation?
You have demonstrated that your version of Christianity differs from mine in what it believes is required for salvation. You have not demonstrated, however, that your understanding must be the correct one.
I suppose at this point we'll shelve the thread for another four or five months until you throw a bunch of quotations at me again, and we'll start over again as if I had never raised any salient points at all.