Post by Ginnie on May 6, 2010 22:10:04 GMT -4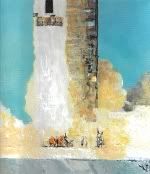 does
have an atmosphere. Not much of one though...
And therein lies the problem. This guy sees the term "atmosphere", and makes the comparison to Earth, even though it is 100 trillionth of Earth's.
But he's incapable of understanding how different the two really are.
Some of us here debated a guy a good few years back on, I believe, a Yahoo forum and he made the mistake of claiming sound waves could travel in space. (No, I cannot for the life of me recall what the genesis of the discussion was). After being called on such a basic mistake, he then spent page after page arguing that space wasn't a "pure" vacuum, but filled with plasma. So sound waves had the media to travel thru. We tried over and over to demonstrate that the number of molecules of plasma in a cubic meter of space was next to nothing, so the sound waves couldn't propagate. But it didn't matter. He had his life preserver, and he clung to it for hundreds of posts.
I couldn't bring myself to read or use the word "plasma" for months after that.
Anybody recall that discussion?
Did you post the correct link?