Post by lionking on Aug 7, 2010 6:16:35 GMT -4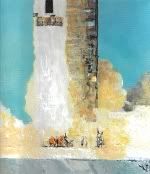 I disagree. I do try to understand her position and respond in a neutral way when I can. But her one-sidedness and constant expressions outrage is a major obstacle to communication. We, at least I, am willing to listen and learn, but to do so there needs to be some assurance that Loinking is giving a balanced and accurate view. Past conversations have shown her not to be very good at that so I approach each new on with . People that yell all the time cannot expect much sympathy.
people who always say that Israel is acting in self defence and don't care for the civilian deaths deserve to be yelled at.. you always rush todefend Israel no matter what and this is very much noticed. The last ship flotilla problem is a good example of this. The ship was searched and the people had minir weapons to denfend themselves yet the soldiers with all their weapons came over to the ship and the yhave no rigth to defend themsleves when they came only to give help to the ones in need.
as for gillianren, self-defense against who? against civilians who died? against those kids who were chopped? against who? against the bridges in Lebanon and TV stations as well as more than a thousand civilian dead? you see what is unjustified biased towards an agressive state?
if Hizbolla kidnapped two soldeirs in July 2006, what has all Lebanon to do with that? they destroyed the country over our heads. For the first time I was afraid on my life and my family's life. I am not ready to undergo this again for the sake of them and Hizbolla. Hizbolla is very strong and the government was against it then, yet all the Lebanese paid the price, yet they receive empathy. Sorry, but you can't expect a lebanese to be with Israel.